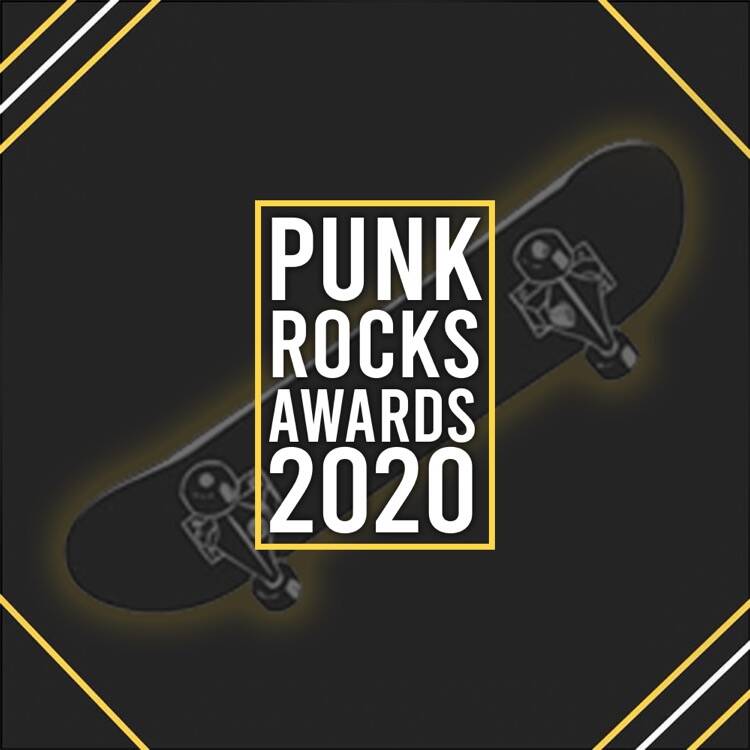 Thank you to everyone who took part in the inaugural Punk, Rocks! Awards. We had thousands of votes & very close finishes! Below are the winners of each category;
Best Single of 2020 - Hightail (Sweet Tooth)
Hightail's amazing track 'Sweet Tooth' dropped in May 2020 and has landed them the first winners of Punk, Rocks! Awards. The 5-piece from Bristol continue to climb towards the top of the tree amongst an abundance of talent in the area. Sweet Tooth is highlighting what Hightail can achieve as a group as they start their second chapter. Produced by Zac Pritchett. Video created by Adam Fitch.
Best Album of 2020 - Break Fate (Ferocity)
London trio Break Fate's album Ferocity is the first winner of this category! Even a global pandemic couldn't stop them amassing over 160k Spotify plays. Ferocity takes us through the concept of trying to tackle the 'ocean' of life, hitting rock bottom and still finding your way back up. A perfect listen for the lockdown nights. We can't wait to see what these guys conjure up for us this year!
Best North American Band of 2020 - Pinkshift
North American winner! Pinkshift from Baltimore, Maryland have had a fantastic year in 2020. Passing over 600k Spotify streams, whilst appearing on every possible music blog, zine & playlist. Following the viral success of Pinkshift last year, the band will be returning in full force in 2021, angstier with a darker sound that aims to take this year by the scruff of the neck.
Best UK Band of 2020 - Hightail
Alongside their best single award, Hightail have won best UK band 2020. Matching up to their sweet release was No One Left, which was released in January last year. Hightail are the prime example of what your hard work can achieve. With a continued run of the tough grind, Hightail will find themselves in such a promising position in years to come.
Best Rest of World Band of 2020 - Low Standards, High Fives
Best Rest of World band has been won by Torino, Italy's Low Standards, High Fives. The quintet had a succession of successful releases before putting out their Sophomore 4 track EP (Engineer Records) "How Personality Works". HPW is a huge light in the dark for anyone who feels they are alone in these difficult times.
If any artists want a run down on their vote analytics please email into us at punkrockspage@gmail.com