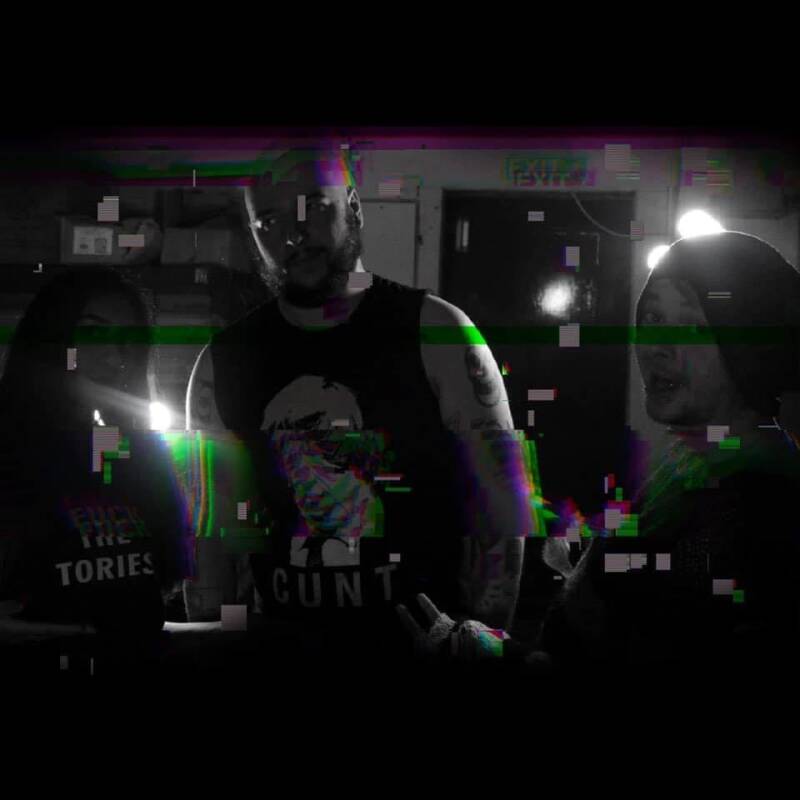 Without Andrew was formed in 2012 when Mats old band Elephant Juice lost their lead vocalist and only guitarist with a gig only two weeks away. He looked for help in the form of his friend Sam who he has met in the chorus of a musical at the college they attended. Sam immediately agreed to sing for the band and also to learn to play the guitar for the gig as well. Which he did, in just two weeks Sam went from never playing the guitar to learning a 22 song set list (of punk songs) while also tracking vocals to their earliest EP "Self-Titled" in just two days.
As years progressed and members changed, they finally landed on bassist Rachel Qazi who joined the band a few months prior to the recording of their debut album "Let's Boo Boo".
After a string of successful independent shows, promoters started putting Without Andrew on shows and things started to go reasonably well. As they moved forward things were steady, but good. The band then had to take a year break off for changes within their personal lives. Within that year break, Rachel left the band and they required friend Danneh Gleave to join on bass.
With Danneh they recorded their second album "With Great Power Comes Great Irresponsibility" and second EP "Without Love".
Not knowing what the future would hold they decided to throw all the chips in and try to arrange their own headline tour which a scary thought until one thing changed all that. The release of their third albums first single "Fuck You! You're A Racist". Upon its release the song was shared over 100 times in the first day and streamed 4000 times in just 3 days! The song was being played at anti-trump protests, indie radio shows and even being featured on twitch streams. This high road into to the follow up tour and the third album "Dead On Arrival" which saw the band lean into more aggressive and darker songs and also features current fan fave "Burn Me Up" featuring Mikey Lord of As Sirens Fall.
Following the high of the album and tour, the band started writing their 4th album "I'll Drink To That" which was released on December the 1st. This album shows off the darker side of the band while also highlighting the punky aggression and a great sense for catchy melodies that will have you singing along in no time. With the addition of guitarist Monique Tallow, this album saw the band including a lot more complicated guitar work in terms of solos and harmonisation!
Then 2020 happened, after three amazing gigs with Monique, the world shut down.
Over the course of 2020, WA saw the departure of original member Sam Robertson, who chose to step down, which lead for a very unusual time for the band, who had to make a choice of continuing or stopping. As the year came to a close, the remaining members: Danneh, Mat and Monique decided they wanted to put their effort into another album, with one difference. This album was going to be all political, in an effort to use their platform for the better! This album turned into, "The Great Divide" which came out on 14/5/21
Preceding that album was the single, "No Way Out" - which was met with a great reaction, with over 4,900 streams in 3 days.